Storytelling is the most powerful way to sell new ideas. From the football team you support to the way you voted on Brexit, think about it for a second. Whether it's tales of past glories shared by a relative or promises from politicians, decisions are often made depending on a supporting narrative.
In this context, storytelling is a powerful way to engage customers, tap into emotion and create loyalty.
To celebrate National Storytelling Week, we've asked our digital copywriters to name their favourite examples of brand storytelling.
Here are the three winners:
Gillette's Advert Challenging Toxic Masculinity
In January, Gillette released an advert that swapped their 30-year-old slogan "The Best a Man Can Get" for "The Best Men Can Be".
Designed as a reflection on toxic masculinity, the full two-minute video features a cast of men and boys who are very different from the traditional male stereotype portrayed in the media.
Titled "We Believe", there are images of boys getting bullied, men shaving in the mirror while #MeToo news reports play in the background, and teens watching footage of men objectifying women. Meanwhile, the voiceover asks: "Is this the best men can get?"
Unsurprisingly, the advert has drawn both praise and controversy.
I've used @Gillette razors my entire adult life but this absurd virtue-signalling PC guff may drive me away to a company less eager to fuel the current pathetic global assault on masculinity.
Let boys be damn boys.
Let men be damn men. https://t.co/Hm66OD5lA4

— Piers Morgan (@piersmorgan) January 14, 2019
Critics of the video complained that the new advert is emasculating and all men are painted as sexual harassers with a taste for violence. Others object to Gillette essentially jumping on a bandwagon to sell razors. Meanwhile, supporters of the video feel it encourages valuable debate on what it means to be a man in the modern age.
The comments under the @Gillette toxic masculinity ad is a living document of how desperately society needs things like the Gillette toxic masculinity ad.

Seriously: if your masculinity is THAT threatened by an ad that says we should be nicer then you're doing masculinity wrong.

— Andrew P Street (@AndrewPStreet) January 15, 2019
Wherever you stand on the issue, it's clear Gillette knew what they were doing. At the time of writing, a little over two weeks since the advert was first aired, the advert has over 27 million views on YouTube and #GilletteAd has trended on Twitter, proving that mixing social issues with storytelling can elevate a brand beyond a product and its features.
Nike And The Cristiano Ronaldo Body Swap
Nike has been using storytelling for years and has become one of the masters. Launched to coincide with UEFA Euro 2016, The Switch is the sporting giant's longest ever advert and one of its most successful.
Involving Cristiano Ronaldo and a ball boy called Charlie, The Switch is a classic body-swap story lifted straight from Hollywood. During a make-believe match between Portugal and England, Ronaldo and Charlie collide and are left dazed and confused.
The ad then cuts to a side by side shot of Ronaldo and Charlie waking up to the realisation that their consciousness is no longer in their normal bodies.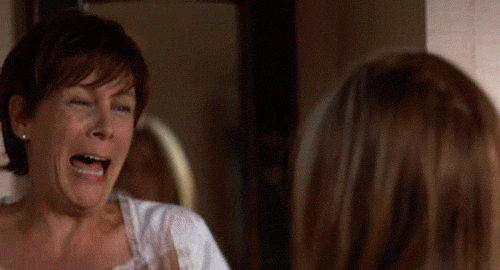 Forced to carry on living each other's lives, the film then transitions into a montage of Charlie and Ronaldo training hard. At the end of the advert, there's another England versus Portugal match. They both play amazingly, displaying world-class skills and providing assists for their teammates. At the end of the match, Ronaldo and Charlie collide again, each returning to their normal bodies.
Body swap narratives are usually about two people learning about each other to become closer. In The Switch, this metaphor is slightly subverted, showing that both Charlie and Ronaldo share the same mentality. As such, the film seeks to show that anyone who is fuelled by hard work and motivation (a trait that has taken Ronaldo to the top of the world game) can achieve their dream.
Greatness is contagious. #SparkBrilliance #JustDoIt pic.twitter.com/1eJROYgq7N

— Nike Soccer (@nikesoccer) July 13, 2016
Football tournaments are always a hotbed of advertising. During Euro 2016 alone, Nike competed with Paddy Power's tongue in cheek Scotland anthem (they didn't qualify), and a Carlsberg effort recreating some of football's most memorable moments. However, with its strong emphasis on storytelling, The Switch made a bigger connection with audiences and was the most shared advert of the tournament.
The Good, Bad and the Ugly of Pepsi
Despite having a soft drink that regularly beats Coca-Cola in blind taste tests, Pepsi has been demoted to the role of perennial challenger in the Cola Wars. Through a combination of branding and nostalgia, Coca-Cola continues to dominate the soft drinks market. Pepsi has a long history of using brand storytelling to try and differentiate itself from its long-term rival. But in the recent past, the results have been mixed.
In April 2017, Pepsi launched a two-and-a-half-minute advert called "Live for Now". By featuring Kendall Jenner, it relied heavily on Pepsi's go-to tactic of positioning itself as the future against Coca-Cola's traditional ethos. Unfortunately, though, it turned into one of the most hated adverts in recent memory.
In case you missed it — or have no inclination to press play on the video above —  the ad features Kendall Jenner leaving a modelling job to and encounters a multiracial street protest. After seeing banners featuring the love hearts and peace signs, she removes her wig and joins in as a 'normal protestor'. Then, as tension builds between protestors and police, she saves the day by opening a can of Pepsi for a cop.
Who thought an ad using the themes of resistance ending with Kendell Jenner handing a cop a Pepsi was a good idea? https://t.co/dqlss7kFbT

— Michael Arceneaux (@youngsinick) April 4, 2017
The main backlash against the advert is that it echoes an incident during a Black Lives Matter in Louisiana. In this real-life, a female protestor approached riot police and was arrested. She was not able to save the day with a brown sugary drink.
Unlike the Gillette example, which arguably got the balance right, this highlights the dangers brands face when piggybacking on a social issue that is not relevant to them.
Back on safer ground, Pepsi ran a campaign to encourage shoppers to "try a new tradition this Christmas" by sampling the cherry and ginger flavours of their Pepsi Max drink.
The advert was a rerun from 2017 and featured professional surfer, Heidar Logi, taking to the Icelandic waves with her friends instead of indulging in the conventional staples of Christmas. It worked, successfully growing Pepsi Max's sales by being bold and reminding people that breaking with tradition can be fun.
Why stories matter for creative content
The ad campaigns above (and the results they generated) are hard evidence that stories are an effective marketing tool — they matter.
Stories work by placing adverts in a human context. They humanise marketing, spinning your sales ploy into a relatable narrative that draws customers in. Stories evoke emotions, playing on a customer's feelings and compelling them to make a purchase or engage with a brand.
Storytelling also communicates your brand's personality to your customers. It weaves narratives that touch on who you are and what your brand is about.
Take the Gillette example above, for instance: the shaving brand made its allegiances clear, taking a stance against toxic masculinity and showing customers that Gillette is a progressive, forward-thinking business.
So how can your brand make the most of storytelling in your creative content? Follow this handy checklist:
Be emotive: the best stories make people feel things, and yours are no exception.
Find the right medium: not every story is written down. Video, photos, even infographics can be used to tell a story.
Inject your personality into your story: stories are human, and yours should be too.
Your brand should be your story's resolution: as your story comes to a close, present your business as its happy ending.
When in doubt, play it safe: not every brand can pull off a story like Gillette. It's always better to be safe than intrepid.
Storytelling is marketing made human. Buoyed by the examples listed here, follow the tips above and embrace the power of storytelling in your creative content today.